I've written a few posts about WWE but I'm excited to share this one. You all know I love WWE but I'm old school in heart and I miss lots of the guys from wrestling who I loved to watch. I get they have a life and moved on … ummm, not! You made me love you so you're not allowed to leave.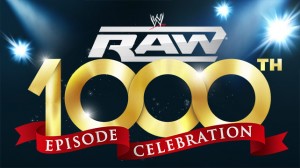 If only it were that easy. On July 23rd in St. Louis, Missouri  WWE is having the 1000th episode of RAW which will be historic. The Rock is coming back, the wedding of AJ & Daniel, and Triple H will be giving Brock Lesnar a Summer Slam challenge.
The Summer Slam on August 19th is the 2nd biggest pay per view of the year.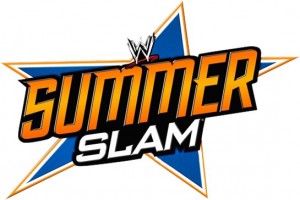 Don't forget to join me and other #WWEMoms this Tuesday July 17th at 6pm ET for a special WWE Moms Twitter Party where you can not only win prizes, but we also have a very special guest who will be chatting with us. Stephanie McMahon!!!
We'll be talking with Stephanie about her incredible journey as an executive at WWE, a showbiz celebrity, and a mom of three. Find out about WWE's plans for the 1,000th episode of RAW, and what lies ahead for WWE and its much-admired community programs!
Win prizes such as a Kindle Touch, WWE DVDs and other great WWE prizes! To be eligible to win you must RSVP!
To RSVP:
1. Email RSVP@theonlinemom.com with the subject line: Twitter Party
2. Sign up for The Online Mom Newsletter http://bit.ly/9hT93S (optional)
3. Spread the word and RT this link on your Twitter feed: http://bit.ly/NBVljp
4. Join us on Tweetgrid (#WWEmoms) Tuesday 6pm ET
5. Tell your Twitter followers!
See you on Tuesday, and every other night WWE Programming is on just follow the hashtag #WWEMoms to join in on the conversation!
**disclosure- This is a sponsored post but all opinions are my own! I happen to love the WWE so am very happy to be in this program and be a #WWEMom