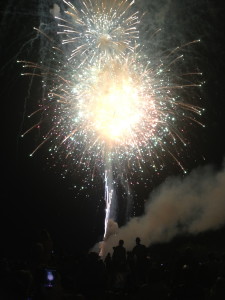 I look forward to July because I love fireworks. The surrounding cities schedule their firework shows on different nights which makes it great if you want to see four or more shows. Two of the cities we go right before, watch the show and leave but the other two cities we make an event out of. Since they're both held at the beach, we pack up the coolers with food, drinks, and everything needed to spend the day into the night. It usually winds up being around twenty to thirty people. We set up camp with sheets and blankets surrounded by chairs. I bring plenty of activities for the kids and lots of glow items. The live band plays all day and we laugh, play, and enjoy the company.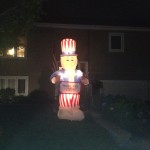 Can you imagine all the people in San Diego waiting with anticipation. Then it happens…. the fireworks go off…all of them at once. I'm not sure who to feel more sorry for, the people or the poor soul who has to answer to them. Hopefully next year San Diego will make up for it and put on the best show they ever had!
How were the fireworks in your city?