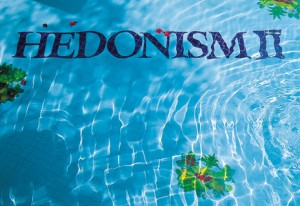 S.E.X.Games Events Guest Hosts Susan & Bobby Lee will be turning up the heat at Hedonism II this June!
Hedonism II will be hosting S.E.X.Games the week of June 23 – 30, 2012 in Negril, Jamaica. During this week the folks at seXgames will take the already wild Hedonism schedule to another level! seXgames will put an "Adult" spin on every day activities, games, and sports, in addition providing exclusive cocktail parties and private club events for S.E.X.Games Guests. They will be giving away prizes all week. One lucky couple will win a Grand Prize – 7 Day All-Inclusive Return trip to seXgames 2013 at Hedonism II.
Hedonism II has a reputation of the world largest "Adult Play-Ground". This clothing optional resort is located on a sprawling 24 acres in beautiful Negril, Jamaica. Guests can relax on the sun-kissed beaches, enjoy a sexy pool party and dance the night away with the best DJ's in their exclusive night club. A full-service day spa and excursions are also available. Delicious food including Jamaican cuisine is available all day. The drinks keep flowing as your bartenders are always available throughout the resort. The party never stops at Hedo. This resort welcomes couples and singles alike. S.E.X.Games hosts, Susan & Bobby Lee are notorious partiers. Bourbon St, South Beach, Key West, they have don it all!. Together with Hedonism II it will be a wild eXtreme party. They bring the energy and enthusiasm that leaves everyone wanting more. Based in the Washington, DC area this couple travels all over the United States and the Caribbean. They host signature events from 15 – 500 guests. If you are looking for a good time, just find out where they are! That's the place to be! For some it will be a romantic get-a-way and for others it may be a walk on the wild side….decide for yourself! See you there!
For information on S.E.X.Games Events visit www.sexgamesevents.com
If you are interested in attending S.E.X.Games (June 23-30, 2012) contact an AUTHORIZED TRAVEL AGENT