If you're anything like me, you get cravings at night to snack. I tend to grab the pretzels, ice cream, or chips. I decided I need to start eating healthier and my daughter Courtney created these yummy healthy snacks for us.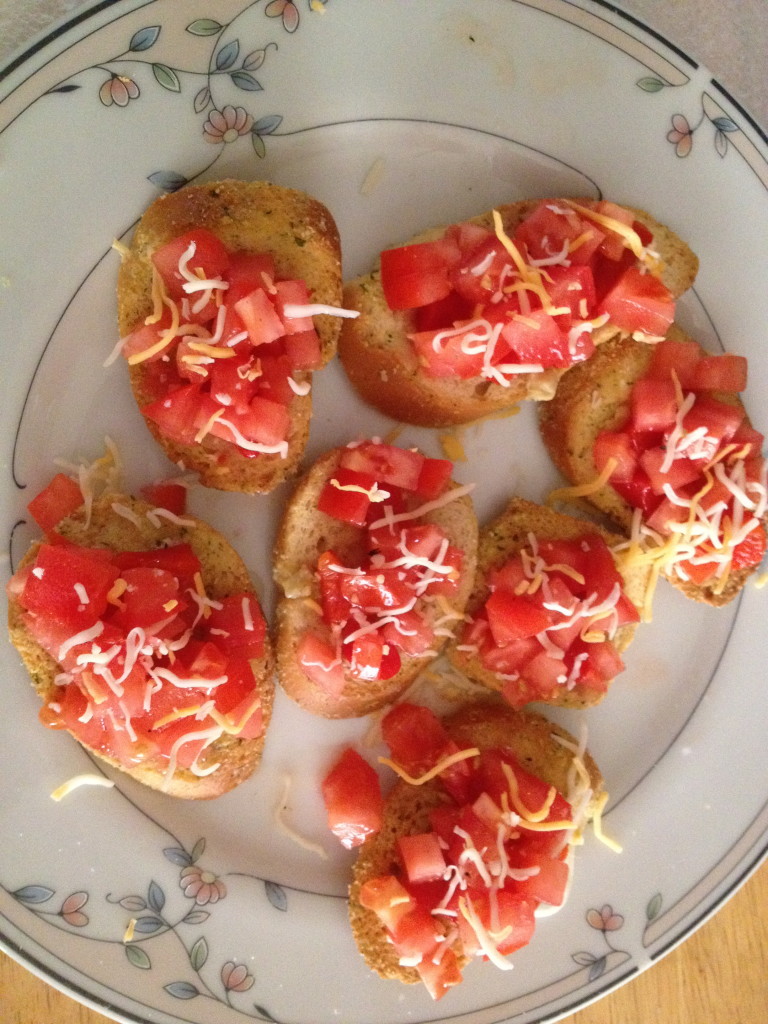 Slice French or Italian bread and brush with olive oil, lightly sprinkle garlic powder & salt, toast until light brown.
Cut up fresh tomatoes, roasted red peppers, and onions. Add a teaspoon of olive oil, pinch of salt and pepper. Mix and spoon onto the bread. At other times I've added Parmesan cheese and sliced olives.
Mangia!