When you hear Christmas songs, you can't help but to sing them. The minute I get home from Black Friday shopping, I start popping in the CDs and Bing, Mariah, and all the others are blaring through my house. If I could start playing them as soon as a chill came in the air I would but my husband made a rule no Christmas movies or music before thanksgiving. I have many favorites but Trans Siberia Orchestra, Carol Of The Bells has to me one of my top 3. It can't be load enough and the power explodes through your body.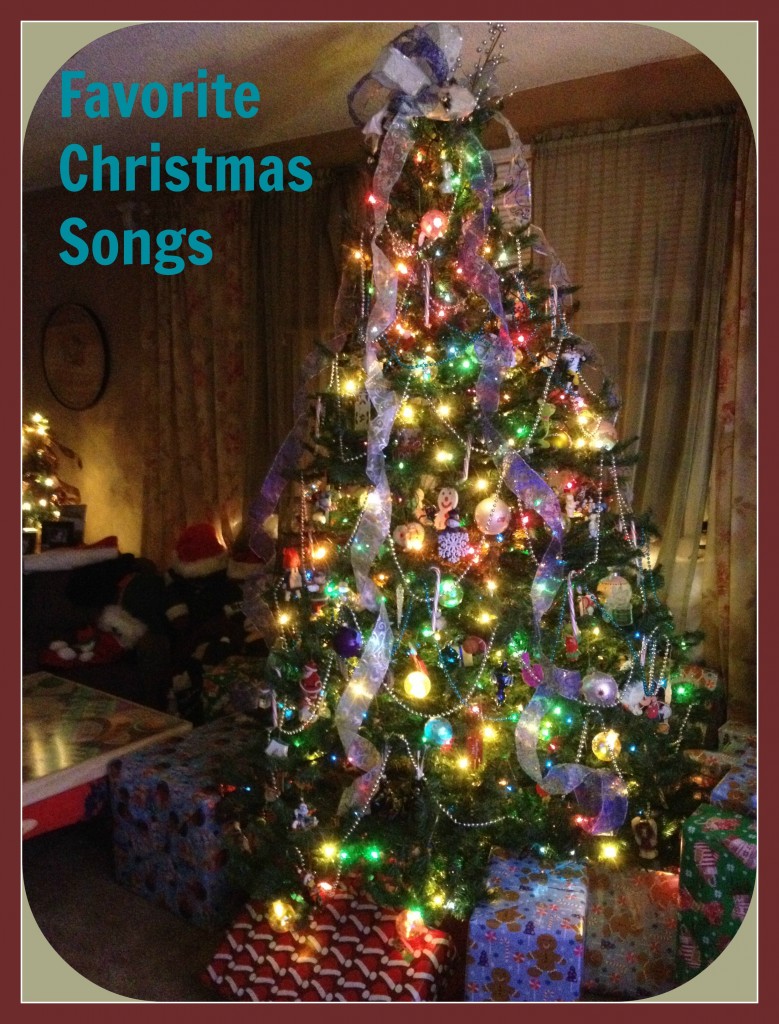 The following songs would be perfect to download to your music to play at Christmas parties, decorating, or every day in December!
I asked bloggers of The Brand Connection for their favorites too and here's a mix of the top Christmas songs
The First Noel – Milena, Be Your Best Mom
Carol Of The Bells by Trans Siberia Orchestra- Shana, ShanaMama  / Diane, Philzendia
 Mary Did You Know – Kristin, Free At Last / Kadi, Kadi Prescott
Be Born In Me – Melissa, Mama Buzz
The Christmas Waltz – Alison, Rosie Discovers
Merry Christmas Darling by the Carpenters – Teresa, Single Mom And A Teenaged Girl
Little Drummer Boy- Christy- Divalicious and the City / Gina, Gina Ruiz
Merry Chrismas from the Family by the Dixie Chicks – Maggie, Super Savvy Mommy
Silent Night by The Temptations – Jeff, Crazy Dad Life
Santa Baby – Ellen, Confessions Of An Over-Worked Mom
All I Want For Christmas Is You by Mariah Carey – Christine
Blue Christmas by Elvis – Robyn, Robyns Online World
Winter Wonderland – Denise, Denise Nico Savings
Christmas Song by Dave Matthews – Crissy, Motherhood Your Way
Tennessee Christmas by Amy Grant – Angie, Angie's Angle
This Christmas, Donny Hathaway – Keote, Mommy 2 K
 Carol of the Birds by the Mormon Tabernacle Choir – laurel, Head Ant
Couldn't Choose Just One- Lin, BloggoMama
I Wonder As I Wander – Julie, A Little Bit Of Life
it's The Best Gift by Barbara Streisand – Sandra, My Frugal Savings
Grandma got Run Over By A Reindeer – Bonita,
Christmas is the time to say I love you" by Billy Squier – Valerie, ValMG
There are many favorites of mine above but I also love:
Rockin Around The Christmas Tree
Holly Jolly Christmas
Frosty
White Christmas by Bing Crosby
Jingle Bell Rock
The Snowman Song- It's really Winter Wonderland. I used to sing this to prince at nap time when I watched him because it was the only song I knew all the words to. He started singing along with me and would ask, "Mimi sing the snowman song!"
Did your favorite song make the list? What is it?