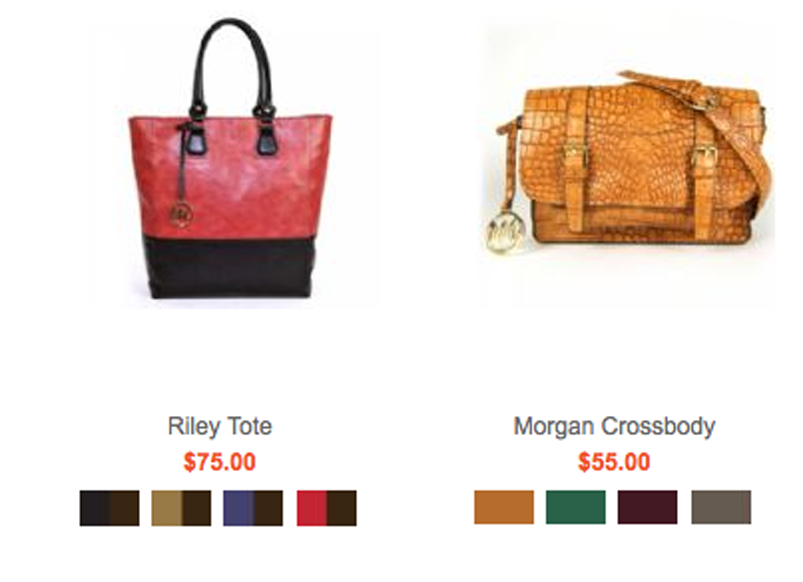 Fall is among us, it's time for New York Fashion Week. It's the time for us to go through our wardrobe and update it with the latest fashion trends. From dresses to shoes and earrings to purses. This fall when looking for a bag, think bigger is better. Over-sized bags have taken over the stage in vibrant colors, like blue and fire engine red. Keep  your classic colors: black and browns will never be outdated.
When shopping for a bag, purse, or pocketbook. Call it what you want but I need this trusty keeper of my prize possessions to be durable and to be able to keep up with everything I need it to do. I travel to NYC quite a bit (which means trains, weather, and crowded areas), I also go out with family, clubs with my husband, and dinner gatherings. Every event or night out requires a different type of outfit but I don't have time to transfer to a different bag, it needs to be ready to be grabbed to go. I'm often running late and literally running out the door.
Here is what I expect out of the perfect bag:
At least 4 compartments, one must zipper and completely close. (This is where I keep my important things, like money, credit cards, and pictures)
Easy access compartment that is smaller and close to the top (I need to be able to grab my iphone to answer a call or to snap a picture and tweet it- I am in social media- this is important!)
One side large enough to be able to hold my laptop with it's case so I don't need to carry two bags
A separate side that I can fit my flats in (Every New Yorker carries flats)
I also need room for all of other essentials: make-up, chargers, and the list goes
It needs to be trendy and be able to go with any outfit
When on my shoulder, it needs to hang at the right height
What I don't want is:
The bag itself to weigh a ton. As I get older, my shoulders can't take it.
It can't be too big and clunky (you know those bags that look like your carrying a small child)
It can't have a black hole. I hate spending ten minutes looking for my keys in the never ending bottom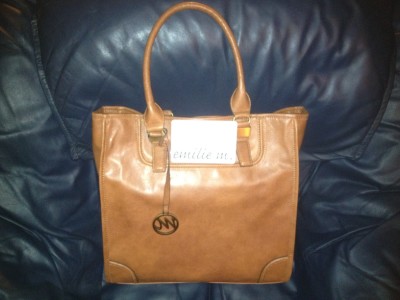 What did I find?
The Emilie M Maddox Tote is a city chic bag that I can take from the office to a night out with the girls. It has three compartments that make organization easy, a front and back pocket and a central zip that opens to reveal an attractive striped lining with not one but two cell phone slots. This handbag tote also features a discrete inner zippered pocket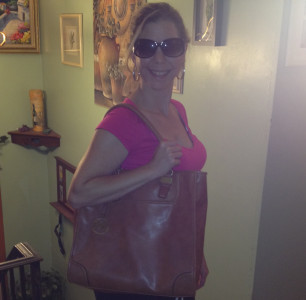 I have been searching for the perfect bag for almost two years now and I can't tell you how happy I am. My biggest concern was I am a total Coach girl. Practically every pocketbook I own is Coach and I always looked at others but never found one that could make me put down the Coach. I'm used to spending well over $150 on purses and to my surprise my Emilie M was only $75. Guess that means I get to go shoe shopping… HA! If you're looking for that perfect bag for the right price, I advise you to take a look at their site.
It Gets Better!
Use discount code SPEAKUP and receive $10 Off your first purchase at  emiliemshop
Do you have a favorite bag? When was the last time you purchased a pocketbook?
**disclosure – This is a sponsored post, however, all opinions are my own! If you have any questions or concerns please email Rachel@RachelFerrucci.com