DIY Firepit
So you want to build a fire pit. But you don't know how? Don't want to spend the money? Here's how I built my fire pit using re-purposed materials and $20. When I bought my house, the previous homeowner had created a flower garden out of cinder blocks behind the house. They had also created a small planter in the middle of the back yard using landscaping blocks. When I moved in I removed all blocks from both and removed one of the planters. Of course I didn't want to throw away the old blocks so I stacked them beside the house and there they sat for years. When I decided I wanted a fire pit, I knew I didn't want to spend hundreds of dollars to purchase one. I also wanted a larger fire pit (we have large parties in the summer and love sitting by the fire). So I surveyed the materials that I had on hand. This is what I decided on, Cinder blocks for the foundation, cement landscape edging for the walls, landscape blocks for the corners and old stamped bricks to finish it off. All the materials were either with the house when I bought it or ones that I had previously purchased and was no longer using.
1.)    I began by digging a small trench for the cinder blocks to sit in and leveled/squared them off.
2.)    I used the cement landscape edging to create the walls, using landscape adhesive to hold them in place. You can find it at your local home improvement store.
3.)    I used the landscape blocks for the corners.
4.)    I then used cement blocks as a wall cap.
5.)    Last I mixed a bucket of cement to ensure the walls and corners were all connected and stable.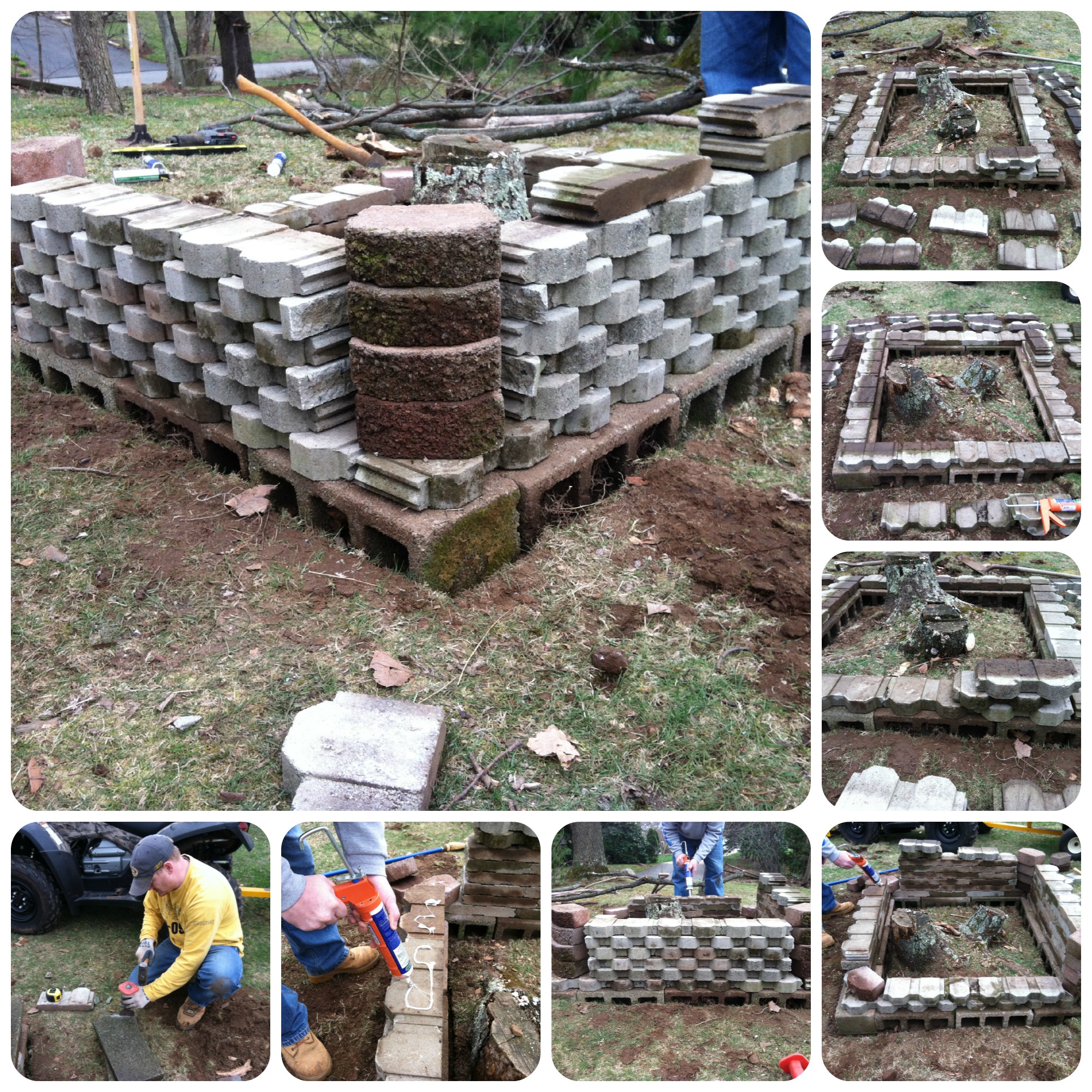 I will complete the Fire Pit with some red stamped bricks that I have lying around. They will serve as a border to hide the tops of the cinder blocks. In the end I bought 3 tubes of landscape adhesive and one bag of cement (of which I only used a small amount of). Total money spent about $20! This project took me about 4 hours to complete including around an hour of cleaning my old moss covered blocks.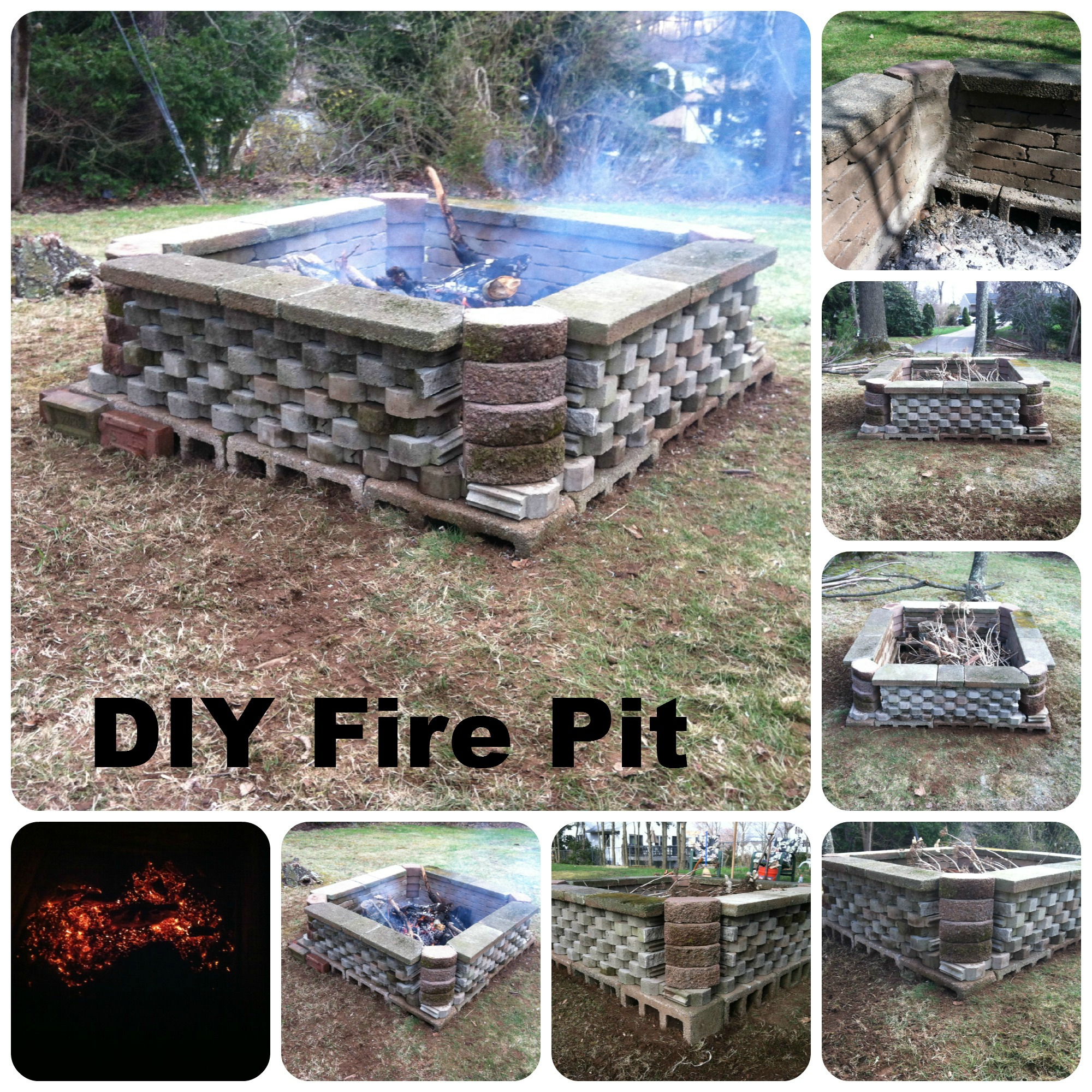 Have you built something with re-purposed materials? What was it?