I love to craft but when it comes to baking, I am no Betty Crocker or Martha Stewart. There are a few things that are very easy and are crowd hits. For Prince's birthday, the theme was Mickey Mouse Club House. I was making cupcakes and when I was trying to figure out how to decorate the cupcakes, I thought it would be cool to have lollipops. They weren't perfect but the kids loved them. I also now have tips on how yours can look better than mine.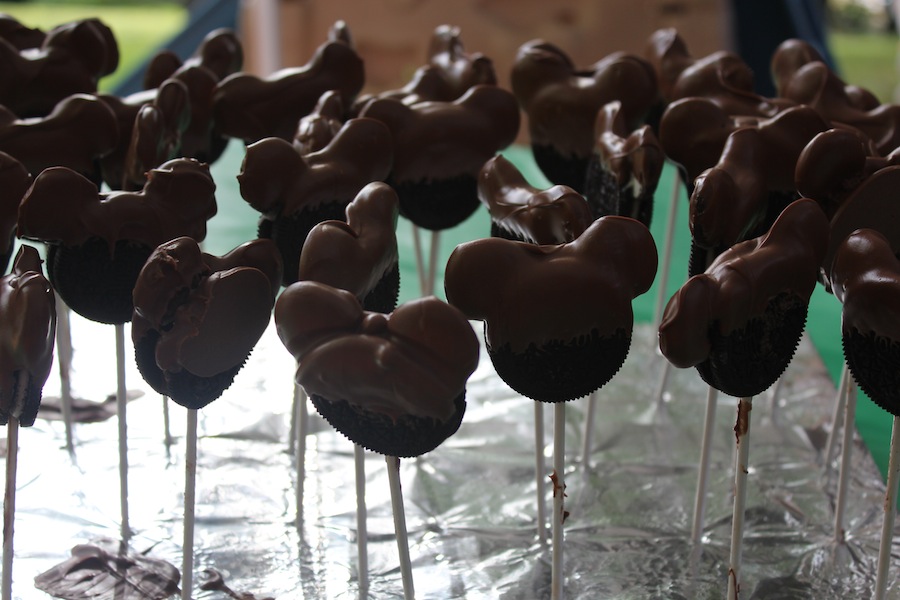 Needed:
Double stuff Oreo  (1 pkg)
Mini Oreo (1 bag)
Lollipop sticks
1 bag chocolate discs
2 inch piece of Styrofoam
Wax paper
Confectioners Sugar
Milk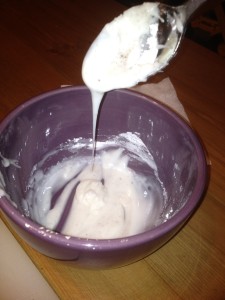 1. Place 1/4 cup Confectioners Sugar in bowl, add 1 tsp milk and stir well. You will keep adding "Tiny" amounts of milk until you get a paste-like consistency. If you add too much milk, add more sugar to thicken.
2. Dip bottom of two "Mini Oreos" and stick to large Oreo to make Mickey ears. Place on wax paper to to dry.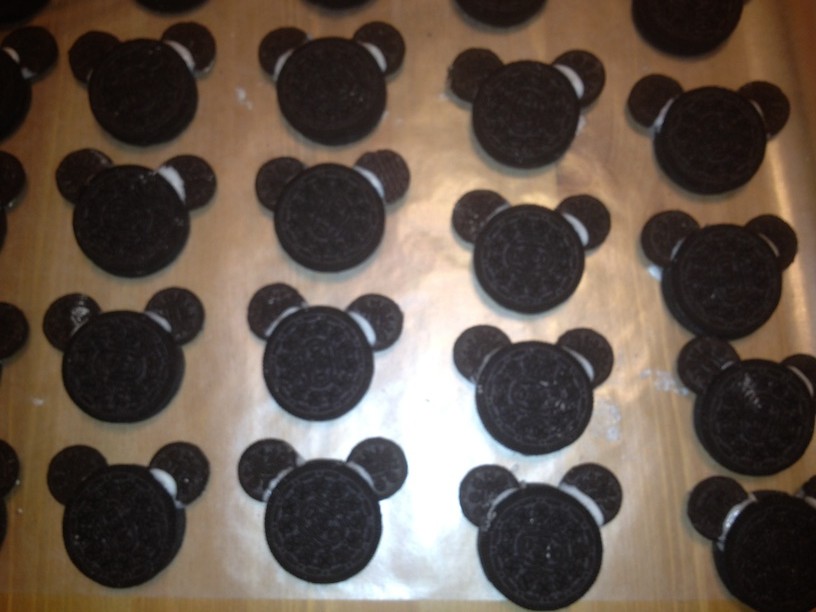 You can keep them like this and the kids will love them but why stop now?
Stick lollipop sticks in large Oreo cookie at the bottom (push 3/4 of the way up). Lay to the side.
Melt your chocolate ( I use a coffee mug in the microwave. I set it for 30 seconds at a time, stirring well, chocolate can hold its shape when melting…so stir away)
Dip your pops in the chocolate. You decide if you'd like to dip it half way or all the way. I chose the tops so everyone could see it was an Oreo.
Stick your lollipops into the Styrofoam and let dry.
What I learned:
The regular Oreo cookies weren't thick enough for the sticks so they were popping open. I had to add a little chocolate inside to make them stay closed.
They were also sliding down the sticks, again I had to use chocolate and hold them to dry a bit. I did notice that once the chocolate wasn't as hot, they didn't slide anymore.
I know next time they will be much easier and I plan on added sprinkles (Jimmies, Schotz).
If you make them, please share your pics with me? What other kind of lollipops do you make?
If you like this post, I'd love you to share with your friends or on Pinterest )