When we hear of a traumatic event, we can't help but to turn on the TV and watch. News channels often play the tragedy over and over. We watch in disbelief and our hearts ache for everyone involved. We can feel anxiety, grief, and anguish while we're watching. When these events take place, our children are watching too. They also can have these feelings too, not understanding exactly what's going on. Some younger children can think it's happening over and over as the news replays the stories and video.
During the coverage of 9/11 many experts said parents should help their children understand what happened and make them feel safe. The movie massacre in Colorado is a story that will be reported about many times and is something that won't be forgotten.
Some things parents should do are:
Do your homework, know the facts, and tell the truth
Talk about it with them so they don't talk elsewhere and receive incorrect information
Correct misinformation and fill in the gaps
Keep it factual, do not give your opinions, embellish nor minimize
It's OK for children to see parents cry or get upset but we should never freak out
Make them feel safe
Be mindful that if you are watching the events on TV your children are most likely listening or watching too. Keeping yourself informed to keep up with the facts is fine but when you're feeling upset….Shut off the TV. Take the children and do something fun. Go for a walk, go for a ride, play a game, or some family activity to put smiles on everyone's face.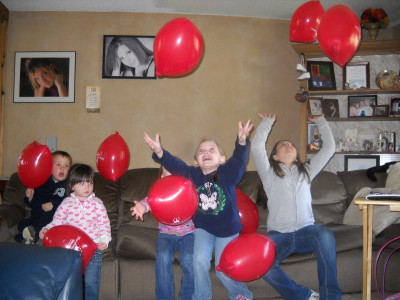 Some information here was found on articles about September 11,  for more information please go to
psychologytoday.com
,
salisburypost.com